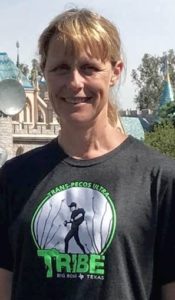 We've all got enough race shirts to supply Goodwill for a decade, so what makes this particular shirt from Trans-Pecos Ultra so special?
It's not the shirt…it's the "Tribe".
Of course, the TPU Tribe exists with or without the shirt, but the shirt is a great reminder of our shared experience.
Once you've spent a week in Big Bend, living simple, and unplugged from the outside world, you become connected in many ways to the land and those across the campfire from you. But why?
For ten days, those of us who volunteer and race in TPU experience life with a shared purpose. We sleep side by side in tepee tents, we wake up together at 6am, eat, pack our bags and perform our assigned volunteer duties – or "follow the pink tape" as a racer. The highs and lows of each day are shared with those around us at checkpoints, campsites, and on long bumpy drives.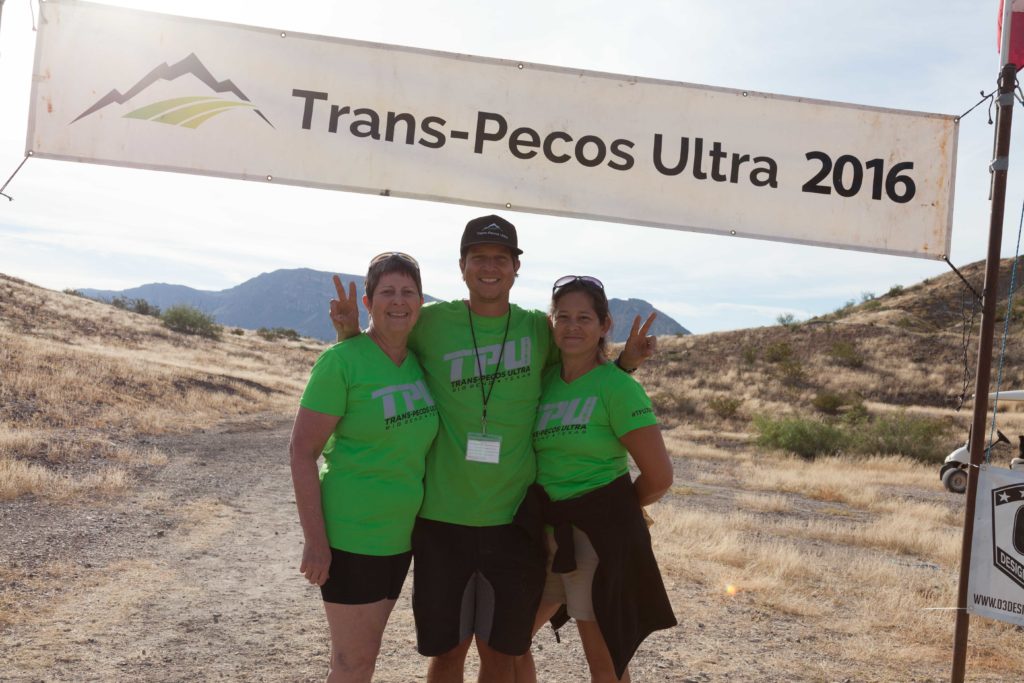 Those who participate and volunteer year after year at TPU become a tight-knit group who have seen each other's flaws, forgiven them, and have continued to have faith in each other and TPU, knowing it's something much larger than just themselves. In so many ways, the TPU Tribe represents family, beginning with the Race Director, Chris Herrera, whose family help him put on the first race, and who come back to volunteer each year.
And pictured in the feature/top image are April, event coordinator, and her husband, "utility player," Jake McAnally, who've been involved since the beginning. These two open their home to so many – from Alpine Cowboys baseball players each summer, to RD Chris who lived with them upon first arrival in Alpine. And for those who don't know, TPUHQ is actually the McAnally's house; just go down to the basement and you'll find blue water containers, tepee tents, and everything in between, like portable toilets (by the way, we don't use those anymore since we've got awesome camp sites with actual toilets and even a pool!)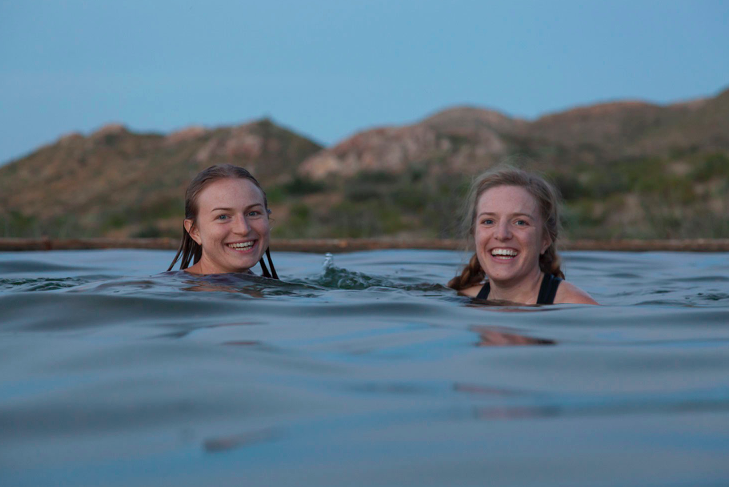 Sure enough, every year, we have families in the lineup – brothers, sisters, and several married couples. So It not only feels like family; in many cases, it is family.
And all this happens in one of the most remote and rarely visited locations in the country. Big Bend Ranch State Park is the largest state park in Texas, and offers outdoor recreation for the truly adventurous. The interior roads of the park are not even passable without four-wheel drive.  It's a great big rugged expanse, and when TPU comes in October, we have the place mostly to ourselves.  That isolation draws us all closer, racers and volunteers alike. As RD Chris Herrera observes…
"Being outdoors can be one of the most powerful environments for personal discovery".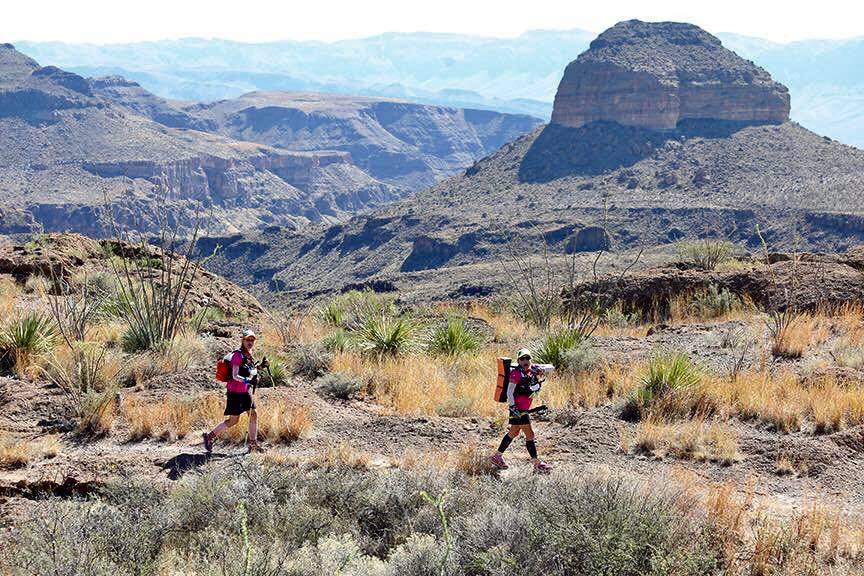 So who is the TPU Tribe?
We are people just like you… hikers, runners, and everything in between – 4×4 enthusiasts, medics, Ironman triathletes, academics, accountants, etc. The life experience among the TPU Tribe is widely varied, almost random, but it makes this event what it is.
Our tribe truly values Big Bend, a place like no other. We love camping under the bright stars, we love how campfires bring out the inner storyteller in us, we love sleeping overnight in Fresno canyon. We love the way the outdoors provides solace from everyday life and how a week in Big Bend gives us time for reflection, to recharge, and how we leave the place a bit more purposeful, more intentional about our lives.  It's an experience we want to share with others, both within the Tribe and in our personal communities outside TPU.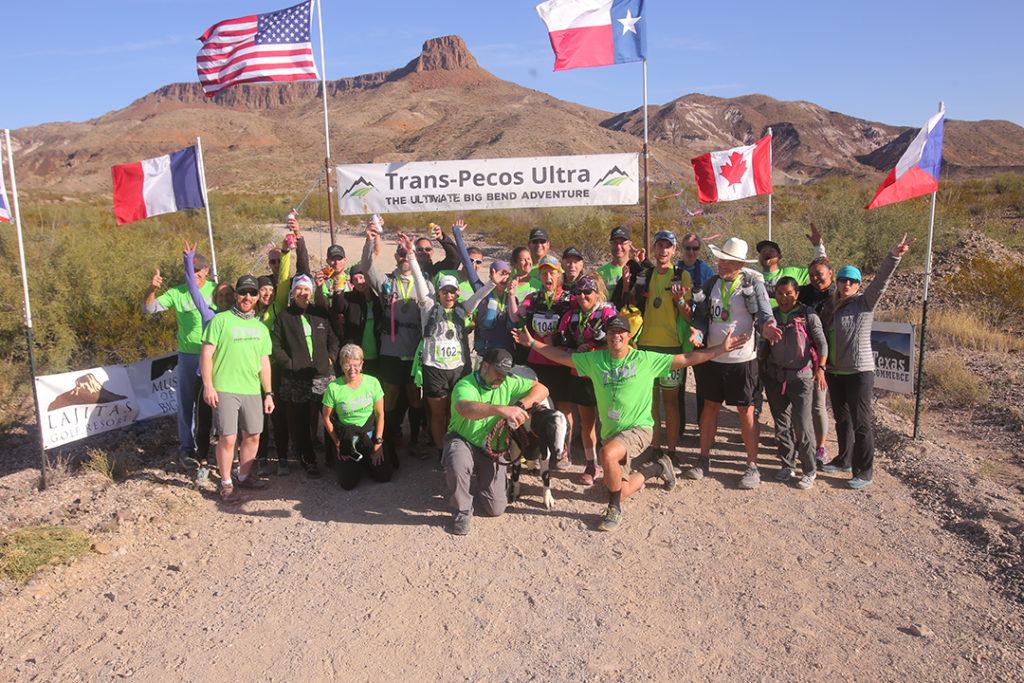 Simplicity, humility, and compassion….that's what TPU and the Tribe represent. And, that's why this is a shirt so much worth earning.
To join the Tribe, learn about Volunteer spots, see our Course Info & Rules to become a racer, or call the RD, Chris Herrera at 432.294.5284.SaveSave
SaveSave
SaveSave
SaveSave
SaveSave