Author: Sheryl Collmer | Media Coordinator
As one of the first self-supported multi-day stage races in America, Trans-Pecos Ultra has sweetened the pot for 2017, offering free coaching from veteran stage runners with every registration. Few American runners have experience in this racing format but our coaches are all veterans of TPU.
Of the four coaches, Cheryl Tulkoff (Austin, Texas) is the only female, and the second-place finisher in the inaugural 2015 e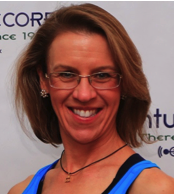 vent. She is currently coaching three 2017 registered TPU runners.
Cheryl is a long-time ultra runner and a 3:15 Boston Marathon finisher. She has been certified as a personal trainer and in wilderness first aid, and has the added distinction of running long on a vegan diet.
Stage racing is far more accessible than people think, says Cheryl. For most people, it's a series of run/hike intervals through the day, then a period of rest and recovery in the evening. Most fit hikers could do the TPU quite handily. Seven days sounds intimidating, but you are just hiking and running each day; no energy has to be spent on laundry, cooking, cleaning and paperwork… all those things that use up our extra energy at home.
Cheryl is advising her trainees to practice weighted running with their selected packs, alternated with power-hiking. She's not a huge proponent of heavy mileage training for a multi-day event, though she does advise back-to-back long runs on the weekends. Rather than rack up too much extra volume in miles, though, she prefers using available time for strengthening the climbing muscles and ankles.
The average pack, with a day's supply of water onboard, weighs around 20 pounds. That amount of weight significantly alters posture, stride and running mechanics. That's why Cheryl advises logging lots of time on your feet wearing a loaded pack, whether running or hiking. Since speed isn't the top priority for most people doing a stage race, Cheryl emphasizes training by time duration.
"…stage racing is an
eating and drinking contest."
In addition to running/hiking strategies, Cheryl covers gear and nutrition with her trainees. Since the week's food is usually the heaviest item in the runner's pack, clever choices of food can make a huge difference to the runner's stamina. For anyone with specialized nutrition needs, vegan Cheryl would have some tried-and-true strategies not easily found elsewhere.
In the end, Cheryl kids, "stage racing is an eating and drinking contest."
Well… it might be a little more complex than that, but we get the idea. The ordinary mortal can complete a multi-day stage race, with a bit of attention to training and nutrition, the specialties of our TPU coaches.
Are you piqued? Find out more about the beautiful land of the Big Bend, multi-day stage racing and the unique opportunity to be coached into this spectacular race. Click here for more information on the TPU Coaching Program and the four coaches available or call race director Chris Herrera at 432.294.5284.
Note: The all-inclusive TPU Ultimate Big Bend Adventure has a registration ticket of $2,250. With a deposit of $500 to secure your spot, you receive a month of personalized coaching support. If you pay in full upon registration, you receive three months coaching.