The TPU Coaching program gives you official training apparel plus advice on trip planning, equipment reviews, meal prep and training advice for hikers and experienced ultra runners alike. Prefer individualized support? – Access a Private Coach – fee based service available.
Benefits of Coaching Program
Exclusive Training Apparel
Stay motivated with official training apparel not available elsewhere!
TPU Tribe Support
Advice & Training Support from volunteers, staff, and past participants
Private Access & More
Unlock your full potential with private coaching – Optional/Fee Based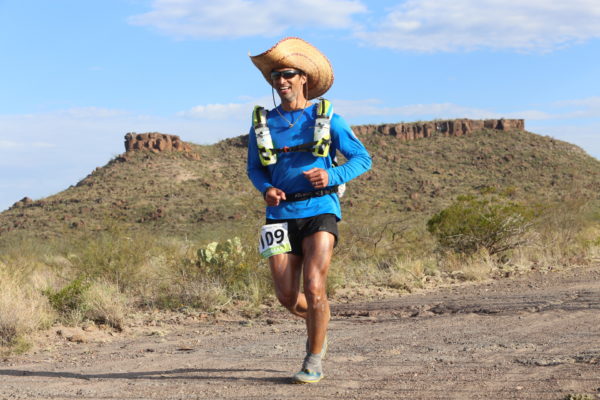 Thomas Mullins - Dallas/Fort Worth, Texas
Credentials: RRCA certified running coach, Basic Life Support/1st aide Instructor, & Red Cross certified water rescuer
Thomas is our inaugural TPU2015 winner so who better to coach and guide you on your path to stage racing!
TPU was exactly what Coach T was looking for and fell in love with. He sums it up like this: ADVENTURE, ENDURANCE, SELF-RELIANCE, AND AN EPIC NO LIMIT JOURNEY that would transform all aspects of his life.
Thomas has a long and steep endurance resume that includes: marathon mountain biking Texas State Champion, USARA National Qualifier, Xterra National Qualifier, Texas State Champion Adventure Racing Men solo, Leadville 100 trail run finisher 2015, too many ultras to list, and currently training for Bigfoot 200.
Several major athletic apparel companies utilize Thomas' athletic racing experience for R & D and testing of their products providing valuable feedback to improve their garments for athletes just like you.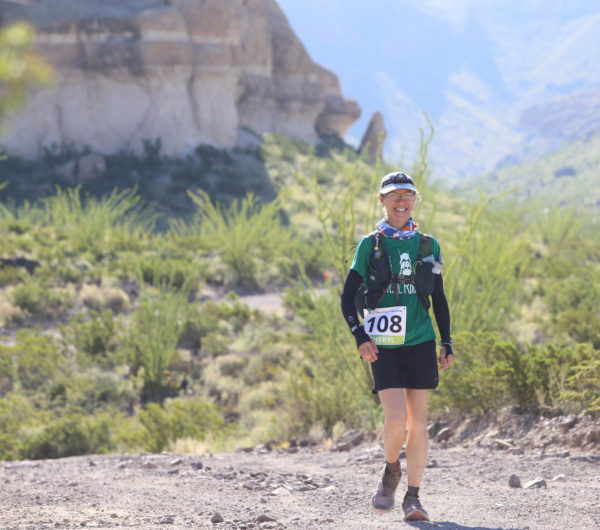 Cheryl Tulkoff - Austin, Texas
Credentials: CPR, AED, and wilderness first aid and has a keen interest in running science and nutrition.
After finishing 2nd in the inaugural TPU, she came back the 2nd year, along with her husband Mike, to volunteer. Cheryl is normally a "seen it, done it, been there" kind of traveler but Big Bend has a special hold on her that keeps her coming back time & again!
She saw TPU as the ultimate opportunity to combine three loves – Big Bend, running, and camping – in one great event. She wasn't disappointed.
Cheryl loves to run! She's had the good fortune to run everything from road 5k's to trail 100 milers including the Boston Marathon, the Tahoe Triple (three marathons in 3 days), Trans-Pecos Ultra, Badwater Salton Sea, Trans Rockies Run and the nonstop Rocky Raccoon 100 miler. Coming up, she'll be heading to South Africa in April to run the Two Oceans Ultra Marathon.
She also enjoys travel and has visited 46 US states and over 20 countries around the world. Cheryl combines these two passions in what she calls "running tourism" which lets her quickly get her bearings and see the sights in new places.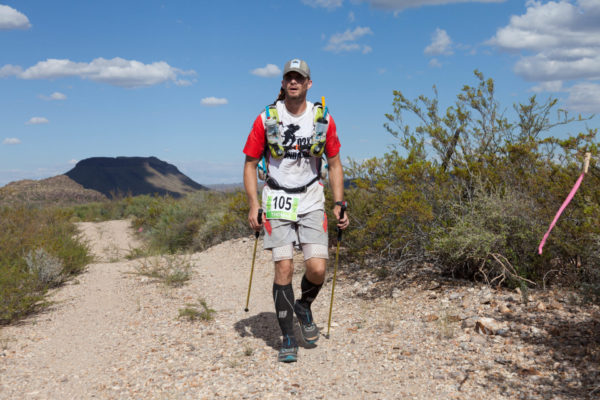 Thomas Karlick - Allentown, PA
Credentials: USMC Physical Training instructor OCS Quantico,VA; AFFA  CPFT. NASM CPT; Sustained time in multiple desert combat operations serving as point man for USMC Scout Sniper Team Misfit 4. TPU2016 overall winner 2016 39:09, 2015 North face endurance challenger 50 mile finisher, 2015 Badwater Cape Fear Finisher, 3rd place age category winner lake Nocamixon Steel man triathlon. A combination of over 50 ultras, marathons, OCR races, Triathlon, and adventure events run in the last 5 years.
Thomas Karlick is the winner of #TPU2016 and one all-around inspirational guy. A post-war Marine, Thomas has battled through pretty much everything.
His coaching philosophy is about YOU – not the race. Ask yourself: Do you want to become the absolute toughest version possible of yourself? Are you yearning for more than average? Are you ready to start training with purpose and find the other side of possible?
Thomas believes there is more to stage racing than running! Yes, he will focus on building a baseline, prepping your body for the undulating terrain of far west Texas, and talk through pacing for not 1 but 6 back to back events, but that's barely scraping the surface. Gear, choices in race and recovery nutrition, pack preparation, calorie to weight ratio formulas, contingency plans, are what will guarantee a successful experience. Thomas says he is not the fastest runner but in 2016 he was the most prepared!
Let Thomas help you join the TPU tribe and he will share his experience as a military operator, trail running guru, and personal trainer to ensure you are ready for this challenge.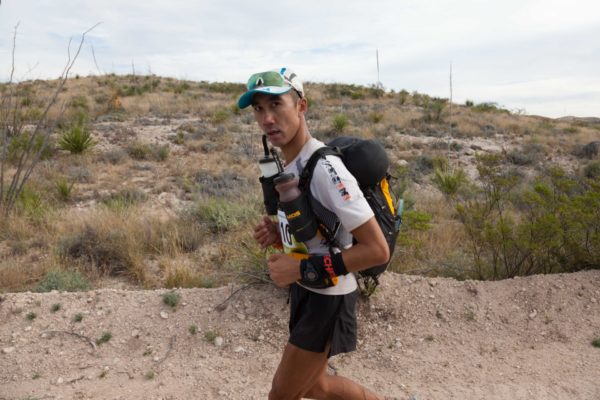 Eric Chan - Toronto, Canada
Credentials: Lydiard Certified Running Coach, Certified Holistic Nutritionist Practitioner, Ironman Triathlon Finisher, 2:50 marathoner, multiple times Boston Marathon Qualifier and TPU2016 2nd place finisher, Guinness Book of World Record Holder for The Most Desert Races Ran In One Year.
Eric Chan is no ordinary competitor – just ask him to see a picture of his intimate encounter with several cacti during our race last year. After sustaining a fall, Eric battled on to finish 2nd place in TPU2016 and is excited to join the TPU Tribe as a coach!
A competitive swimmer growing up, Eric dabbled into triathlons in his 20's before falling in love with running. Running has given him some of his most memorable moments. He's completed the hottest (Sahara Desert), windiest (Gobi Desert), driest (Atacama Desert), and highest desert (Bolivian Salt Flats) races in the world and everything else in between.
And now TPU is on the short list of the toughest challenges. If you are looking to go outside your comfort zone, experience an epic adventure, discover Big Bend's stunning scenery, be rewarded with long lasting friendships, and test your physical limits and mental strength, TPU is it. He said to us that
there's no better place than to be at TPU for my record tying race!"
As a seasoned running coach, Eric wants to share his knowledge and experience to help you succeed.