TPU2017 Had It All!
Live GPS Tracking…
New Course Record Set…
Temps from the 90s to 30s…
More International Players…
Trans-Pecos Ultra has struck the tents for another year!  The third annual race, according to racers and volunteers alike, was the best ever, all the details smoothly dialed in. From live, daily updates on social media to the full 10-day schedule of events with regional tours and chef-produced gourmet meals, TPU2017 lived up to its name – The Ultimate Big Bend Adventure. Also this year, race director Chris Herrera, brought another first to the US self-supported stage race community…Live GPS tracking – see archive link!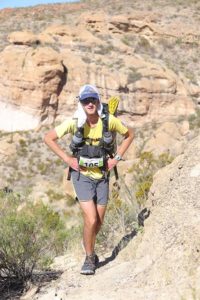 Among the runners, Adam Harmon, of Boulder, Colorado, ran out front from Day 1 and ended up shattering the course record by 4-1/2 hours, a huge chunk out of the record set last year.  Adam had lately completed the Leadville 100, one of trail racing's most challenging events.
The female champion, Sereena Trottier of Ottawa, Canada, also led from the beginning.  Sereena is a veteran of many Canadian ultra races, and directs a few races of her own as a principal of 3badgers Racing.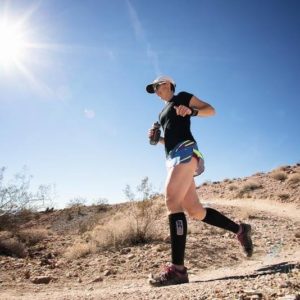 TPU2017 international cast of characters included racers and volunteers from Great Britain, Canada, France, and Czech Republic, as well as the USA.
The terrain of Big Bend Ranch State Park, coined the "Other side of nowhere", is extremely rugged and always challenging, but the temperatures this year added a few degrees of difficulty.  Several days had registered temps in the low 90s, but there was also a morning when racers woke up to temps in the low 30s.  The extreme changes in temperature can wreak havoc in muscle function.
The racers included many hikers who continued to persevere through blisters, joint pain, and sheer fatigue. TPU is unique it that it brings experienced ultra runners together with thru-hikers in one event. See the Results Page for accumulated timings.
This year were a cheerful bunch, full of enthusiasm for the rugged beauty of Big Bend.  There was a race-ending slip and fall on the first day for one runner, and a lot of foot-taping for blisters as the week drew on, but no major injuries.  Our fully-credentialed team of medics gave expert advice and care, staffing every checkpoint on the course, and sweeping behind the last runner  – something we learned was a unique offering among other ultra events and "much appreciated", said Shelli, an experienced ultra runner from California.
The staff and volunteers of TPU were elated for the runners who enjoyed the race so much and accomplished their audacious goals in Big Bend Ranch State Park.  We look forward to showcasing the rugged beauty of Big Bend Ranch State Park to a whole new crew of runners, hikers, and volunteers in 2018. Join us next year for The Ultimate Big Bend Adventure!
CONGRATULATIONS TO ALL THE FINISHERS. And a special shout out to our TPU2017 partners: Trackleaders.com, Trail Toes Anti-Friction Foot and Body Products, City of Alpine, Alpine Chamber of Commerce, Alpine Avalanche, Visit Big Bend, Come and Take It BBQ, Museum of the Big Bend, McDonald Observatory, The Holland Hotel, Quarter Circle 7 Hotel – Alpine, Big Bend Brewing Company, Big Bend Ranch State Park-Texas Parks and Wildlife, Texas Parks and Wildlife, UNM Wilderness, Austere, and International Emergency Medicine Fellowship, Printco, Saddle Club Alpine, Alpine Auto Rental & all the volunteers, medics, and family who supported us.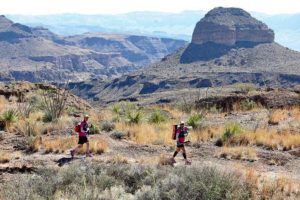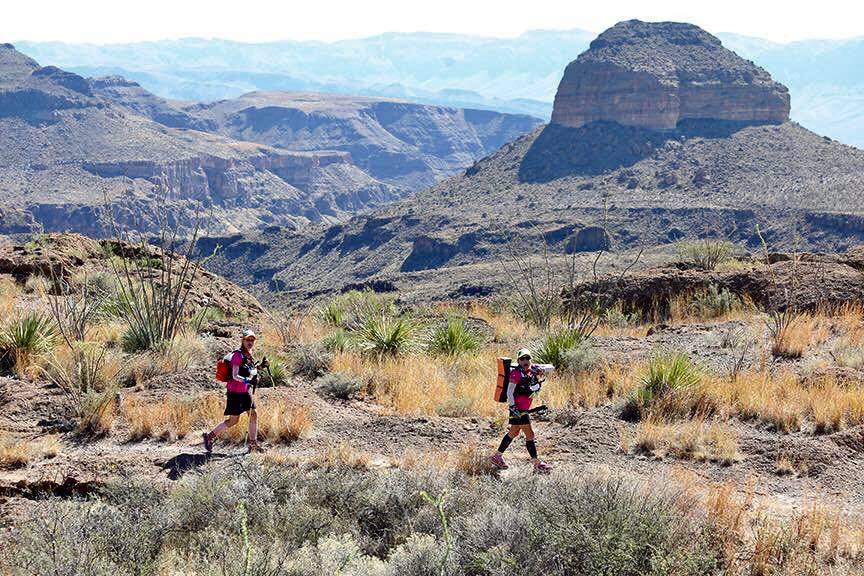 TPU2018 Race Registration Opens Dec 15th!
-SAVE 20% – SIGN UP – EARLY BIRD LIST.
SaveSave
SaveSave
SaveSave
SaveSave
SaveSave
SaveSave
SaveSave